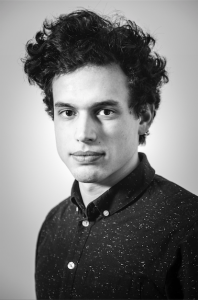 Architect (MSc., faculty of Architecture, KU Leuven), Pre-Doctoral candidate, KU Leuven
Sis Pillen (1991) is a Doctoral Candidate in Architecture at the University of Leuven (Faculty of Architecture), Belgium. He graduated as an Architect from the Faculty of Architecture at the University of Leuven (2014). He worked from 2014 until now and will continue half-time in Architecture Workroom Brussels. Architecture Workroom Brussels is a think-and-do tank for innovation in architecture, urban planning and other fields relating to spatial development.
His research is a continuation and expansion of his master dissertation 'a new Belgian coastline, rethinking the existing'. The research will give Insights on the role of architectural design in the transformation of landscapes under pressure. And will approach water as a protagonist of the architectural intervention at the intermediate scale.
This research will be happening under the supervision of Prof Dr. Kris Scheerlinck and Dr. Erik Van Daele.
This PhD is funded by an FWO Strategic Basic Research Grant